A few articles and publications
Academic background
My personal experience in different line management roles and the many years of working as a consultant and speaking partner to top management has formed a solid base on which I am standing.
In additions to my direct experience I have acquired a substantial theoretical ground of organizational psychology from academic studies at Lund University (MBA) and Columbia University in NYC (MA org. psych)
During the twenty-four years of living and working in New York City I was in psychotherapy for almost six years. This was a time of intensive education and I attended many programs in change management at NTL (National Training Laboratories).  In the beginning of the 80s, I graduated from an eighteen-month program in Organization and Systems Development at GIC (link to the Gestalt Institute of Cleveland)
ARL – Action Reflection Learning®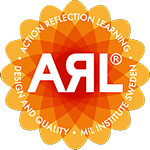 In 1985 my Partner Ernie Turner and myself traveled to Sweden and designed and conducted a leadership workshop at the MiL Institute. We received positive feed-back from the participants but more than anything we were so taken by the MiL philosophy of leadership development that we decided to start LIM in the US soon afterwards. When I moved back to Sweden after 24 years in NYC, Ernie Turner continued to develop LIM into a global network of ARL practitioners. www.lim.global.com (link)

ARL is a methodology created by MiL Institute more than 40 years ago. It enables participants to learn at the same time as they develop their business activities. We call this "earning while learning". Our fundamental attitude means that we always prioritise the task at hand. We focus on the goals that need to be reached and design our teaching around them. In this way, leadership development becomes a consequence of getting the job done.
MiL Concepts 9/2012 – The story of Action Reflection Learning (link to pdf)
(Lennart Rohlin)
What can a management team learn from jazz musicians (in Swedish)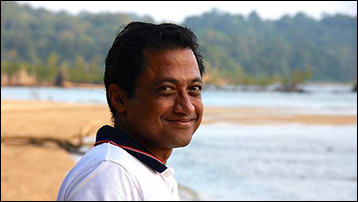 Lars tells the unlikely story of how he befriended a Prince and recently became involved in the the work of rebuilding the cultural life, pride and autonomy of the Nicobar Islands after the 2004 tsunami.