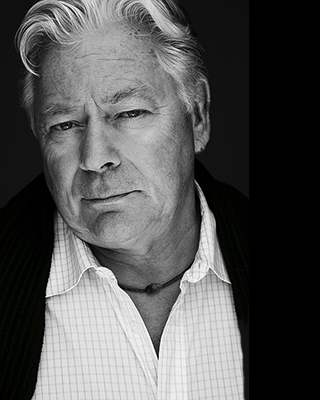 Lars Cederholm has pursued a consulting career in the field of organizational development, providing professional services to major European and US based national and international organizations. Among his clients are companies and organizations such as Apple Computer, Unicef, WR Grace and Grace Cocoa, Tetra Pak, Volvo Car and Volvo Truck, IKEA,
Himont, Pioneer Hi-Bred, Novartis, Saab Aerospace, Saab-Bofors Dynamics, KeySpan, American Management Association, Disney Europe, Cemex (Mexico), DNB (Norske Bank), NYC Board of Education, AMC (American Merchandising Corporation), Brooks Fashion, Nordkorn (East) Germany, Scheering AG, Berlin, Skånska Lantmännen and Stroypolymer in the former USSR.  He has assisted top management teams with strategic planning, internal strategy development, and personal coaching of executives from these companies and others.
He is the President of CCT Inc. a New York based consulting company established in 1981.  He is a senior staff member of the MiL Institute (link), Sweden since 1986, where he has participated in more than 50 Action Learning (ARL) programs as Program Director, MiL learning coach and leader of personal and team development modules. Between 1993 and 1998 he was a lecturer on organizational behavior at Moscow State University in Russia. Since 2000 he has been an associate of US based Mercer Delta Executive Learning Center.
Lars Cederholm brings thirteen years of international line management experience to his Organizational Development practice.  His first position after business school involved assisting the President of Ivers Lee, one of the largest contract packaging industries in Europe, working mainly as an entrepreneur for new business opportunities in Sweden and Spain.  Later, as Director for Sales and Marketing, Lars Cederholm managed a sales force of regional managers and salesmen at Önos, a Swedish food and beverage corporation.  From 1972 to 1978 he was CEO and head of production at Scandinavian Touring, a major touroperator with key destinations in Europe, North Africa, the US and the Caribbean.  He also successfully managed Surtico AB, his own import business until 1979.
Lars Cederholm speaks Swedish, English, German, Danish, French, and Spanish. He holds an MBA from the University of Lund in Sweden and an MA from Columbia University in Organizational Psychology.  He pursued postgraduate studies at The Gestalt Institute of Cleveland (link) in Organization and Systems Development.  He has written chapters for several books: Creating the Learning Organization (ASTD Publishers), Action Learning World Wide (Palgrave Publishers), Learning while Earning and  Ledarskap och Tidsanda (MiL Publishers) He has written many articles in major US and Swedish professional publications related to organization and executive development based on ARL™ (Action Reflection Learning) technology.
In 2012 Lars received the Robert L. Dilworth award for professional achievement in recognition of exceptionally valuable contributions to Executive Development and action learning world wide. The award was given at the 17th Global Forum (link) in Yokohama, Japan.