Professional feedback

Lorraine Sciarra – Chairwoman at the Wenner-Gren Foundation (link) in NYC

November 2018
Thank you Lars for this summary of our offsite and thank you to you and to Gavin for leading us loose and tight through that extraordinary experience. I can't imagine how it could have gone better. We left with the clarity and vision to build new and impactful programs and also with a renewed understanding of the importance and power of current programs and each other's work. Thank you for helping to bring out the wisdom, insight and respect in each and every person in that room, keep us engaged and bring the disparate parts together. We left bonded and transformed.
And it was fun!
With huge amounts of respect and gratitude
(After extensive preparation my partner Gavin Wallbridge and I facilitated a meeting in San Juan, Puerto Rico with the Board of Trustees and the anthropological advisory board)
Yolanda Hofer – Program Director, Leadership at Corporate level, Novartis International AG
Fifteen years of working with Lars Cederholm
"In my role as Program Director, Leadership at Corporate level, Novartis International AG, we were lucky to have Lars as a trusted partner. Lars is a very special person who, in addition to his vast business experience, has reflected deeply from his unique cosmopolitan experience. This broad mix serves as basis for his consulting and coaching support.
His insight into the role of the leader opened new perspectives to support managers to reflect and mobilize energy for action. He was skilled in established strong links with the people he consulted with who consistently expressed their appreciation for the valuable contributions to their developmental issues.
Beyond his business relationship, Lars also worked pro-bono in a not-for-profit organization that Novartis supports in Johannesburg, South Africa where he coached and proposed activities for organizational development. His knowledge of the South African culture and his expertise were extremely useful and appreciated.
It is with joy that I am providing these lines of appreciation to Lars Cederholm's contributions to leadership development in Novartis.
Stephen H. Rhinesmith (link)– Co-author – Head, Heart and Guts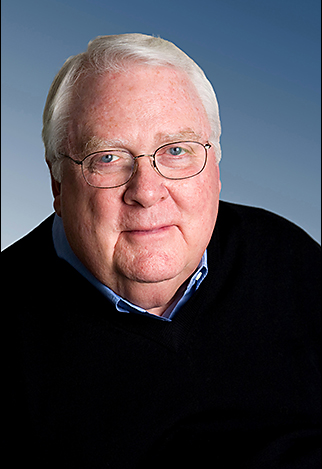 "Lars is one of the deepest explorers of the connection between heart, head and guts that I know. His years of experience as an executive, blended with his formal training in gestalt psychology and his commitment to social justice within a context of personal development make him a thoughtful and powerful enabler of leaders for the future".
Since Lars joined the network of consultants at the MiL Institute in the mid 80s, he has been a constant source of inspiration and wisdom for me and many friends and colleagues. In the MiL Institute we became known in Scandinavia for a new brand of leadership and learning philosophy.For years we at MiL had refrained from spreading our message in international journals.
Lars was instrumental in labeling our approach (ARL, Action Reflection Learning) and he wrote the first internationally publicized article together with his friend and our then researcher in residence, Professor Victoria Marsick: Developing Leadership in International Managers — An Urgent Challenge." (1988 Columbia Journal of World Business, 23:4). He co-founded LIM, a sister company to MiL, in the USA. Today LIM is a global network of ARL-practitioners. As a senior member of the MiL network of professionals he went on writing for which he was rewarded with several scholarships from the MiL Research Fund.
Lars was instrumental in connecting MiL with his vast network of practitioners and academics, especially in the US. When MiL  partnered with London Business School in a top executive program for Volvo, he was the natural choice to be the program director.
I have seen him making productive and eye-opening differences in individuals and groups alike. Sometimes by posing quite provocative questions, but always with good intentions and a big heart. He can see through complexity and has the ability to help leaders to set their agenda.To master and integrate the soft skills of leadership and the hard facts of economics and business is one of his main strengths,
Lars embodies "think global and act local" in various concrete ways.
Feedback to the MiL Institute from Johanna Frelin CEO of Hyper Island (link)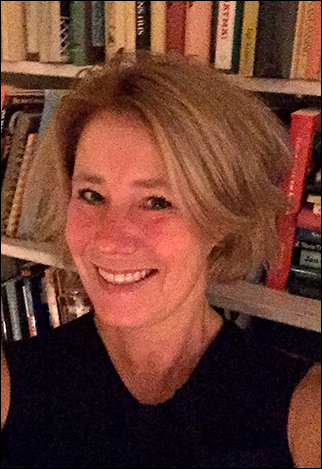 "Lasse har bett mig att skicka en utvärdering kring vårt samarbete. Jag kan sammanfatta det kort: SUPERBRA! Lasse har tagit uppdraget på stort allvar och VI i ledningsgruppen har blivit ett mycket bättre team. Vi har blandat verksamhetsutveckling med gruppens utveckling i en dynamisk mix och Lasse har handlett oss med lyhörd och mycket fast hand samtidigt. Vi är jättenöjda med MIL samarbetet."
Some evaluations from different leadership programs
"Lars was a very valuable facilitator in team activities, especially in the Leadership cases session, and he made me clearly understand my strengths & weakness & priorities."
"His broadness is amazing."
"Excellent coach – good listener – integrated useful techniques in group activities which fostered a clearer understanding and appreciation of the topics covered and the discussion content."
"He is a person that will have an impact on my career."
"I valued Lars's approach hugely. No intrusive, non forceful, yet very powerful results."
"Lars was very supportive and seemed to get to know the individuals in the group very well in a short amount of time."
"I highly appreciated the open, friendly and constructive atmosphere throughout the whole meeting. Lars was a great coach and facilitator."
"Lars has a wonderful style and is very insightful when providing feedback and coaching. He listens, rephrases what was said, distilling it down to critical aspects. He made realistic recommendations and didn't hold back in his feedback."
"Lars was a great coach and uncovered the key issues in a way that clarifies behaviors and actions that could help me in my current assignment in a very different culture than my own. I enjoyed working with him and trust his instincts as a coach since he has a very broad perspective on the world and cultural differences."
"I was amongst a few participants to get Lars as our coach. He is exceptional in understanding the core issues. professional in his preparedness and approach. He is very selective in his expression, a great Coach and a wonderful person. His presence made the whole program exceptionally for me personally."
Home CV Strategic Conversations Professional Feedback Cultural Projects Performances Publications Bookshop Contact